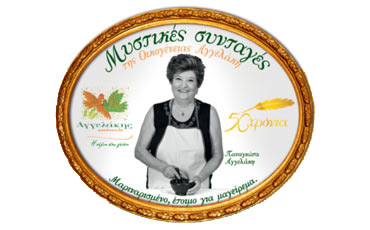 Nowadays conditions unite once again the Greek family around the table seeking solutions to make our lives easier and our diet more interesting, tastier and healthier.
The series «Secret Recipes» is here to provide the solution!
With just the minimum or even without any preparation at all, within minutes you can create meals served at a gourmet restaurant, effortlessly, quite inexpensively and, mainly, without making any compromise as to the quality of your food.
Each product bearing AGGELAKIS signature is guaranteed for both its quality and taste.
So is our marinade. Selecting the ingredients from the Greek nature, we can guarantee that the outcome is so tasty that it will satisfy even the most demanding palate.
Besides, it is not out of luck that out Secret Recipes marinated chicken was awarded with the International Superior Taste Award.